Our Bully Stick Safety Holder securely holds the last inch of bully sticks, reducing the risk of choking and keeping your pup safe. Its sturdy construction ensures long-term durability and reliability. Keep your furry friend safe with this essential piece of pet safety equipment.

Detail
Bully Bunches Bully Stick Safety Holder is something you need for your dog if they enjoy long lasting chews! Keep them safe and prevent any choking hazards by securing the bully stick in our holder.
Dogs may get excited and attempt to swallow the last few inches whole. With our holder, dogs will have to chew all the way down to the plastic opening, unable to swallow the end piece. This produces less waste and lengthens chew time!
Materials
Durable nylon
BPA-Free
All components are FDA approved
CUSTOMER REVIEWS
Frequently Asked Question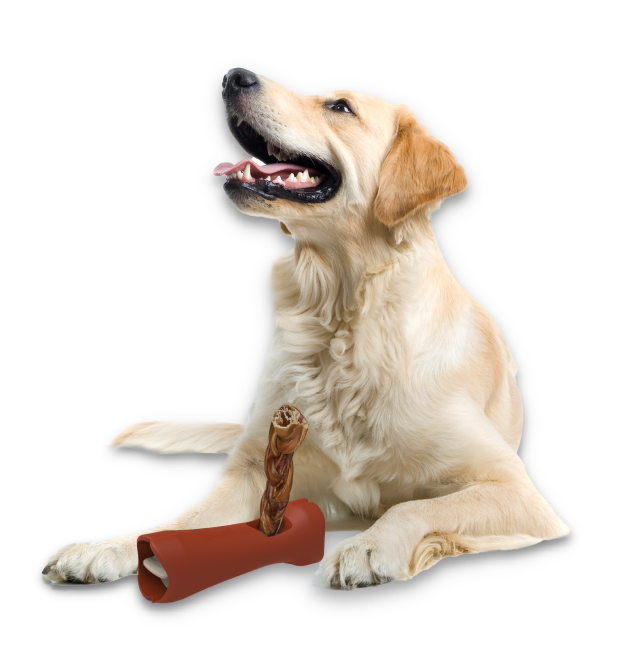 Does it come in multiple sizes?
No! We designed our holder as a one size fits all solution, meaning you do not need to buy multiple holders for different sized chews.
Does it work with other chews?
Yes! Our holder is designed to work with more than just bully sticks. Any stick shaped chew will work within 1.5" diameter will fit.
Can I wash the holder?
The holder is best washed by hand. We recommend holding the holder vertical to avoid water getting inside.
Does it fit Yak chews?
Yes, our holder is designed to fit our small and medium sized yak chews.
Is the Bully Stick Holder a chew toy?
Our safety holder is not designed to be a toy. We recommend removing the chew and the holder from your dog after it has served its purpose. This will preserve longevity.
---